Humble Beginnings
As a small miner, Chris became frustrated by the lack of hosting options available for miners with under 100 units. As luck would have it, he found a 2.5MW mining facility for sale right down the road, and thus, Mining Syndicate was born. We now host in 7 different locations across the USA.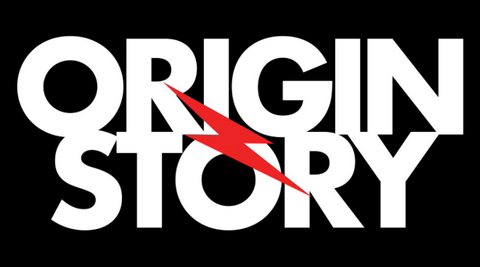 The Mining Syndicate Team
Chris Koerner - Owner
Mining Syndicate was founded by Chris. Chris got his undergrad in business from the University of Alabama and his MBA from TCU. Chris has been starting businesses since he was a kid. He has been in crypto since 2016 and is supported by his loving wife and 4 kids.
Jarrod Scott - COO
Jarrod came over from Salesforce in early 2023 to help run the ship. He lives in Rockwall with his wife and 2 kids and loved baked goods and good leadership!
Matt Waite - Sales
Matt has been with Mining Syndicate since inception. He studied Business management at BYU-Idaho and has worked with Chris on a number of projects for the past decade. He loves all things crypto and has been a supporter since 2016. Some of Matt's hobbies include: Fishing, camping and disc golf. He has 3 beautiful children and has been happily married for 10 years.
Jordan Lewis - Engineer
Jordan works super hard at Mining Syndicate to connect all the branches of operations to give everyone the best exeperience. Whether you're an original HODLer or new to the world of Crypto Jordan designs and manages operations to give you a smooth journey.
William Ramirez - Sales
Will is a bitcoin maxi who loves orange-pilling others. He enjoys playing pool, disc golf, and traveling to as many new places as he can. Will helps plebs learn about and get started in mining.
DD Lewis
DD has a bachelor's degree in Applied Management and a Master's in Human Resource Development. She owned her own business for 21 years and is now developing other talents and skills. DD loves new challenges and learning something new every day.
Laura Amy
Laura loves all things words and manages internal and external communication for Mining Syndicate. If she is not researching the latest ASIC rigs you can find her by the beach on the Costa Blanca.
Bryan Brockbank
Bryan is a HODLer since 2017.He enjoys running, being outdoors and spending time with his wife and 2 boys. Bryan has several accounting degrees, so he does the accounting.
Mission Statement
Strengthen the Bitcoin network by enabling small-scale miners to affordably purchase and reliably host miners.